Published on
Click Here to download the article PDF.
A 67-year-old male presents to urgent care complaining of pleuritic chest pain and dyspnea. He has a history of lung cancer, but denies known cardiac history.
View the ECG taken and consider what your diagnosis and next steps would be. Resolution of the case is describe on the next page.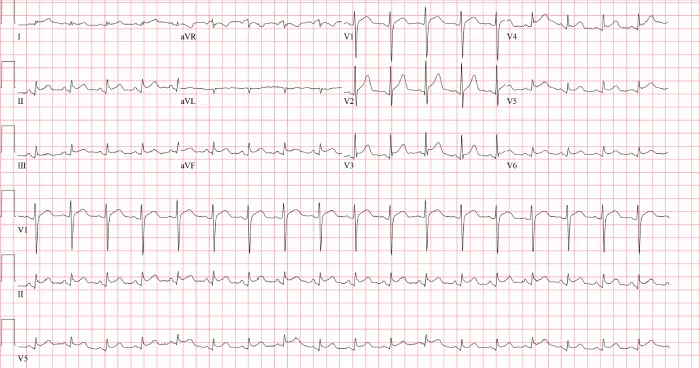 A 67-Year-Old Male with Chest Pain, Dyspnea, and a History of Lung Cancer