Joshua W. Russell, MD, MSc, FAAEM, FACEP
Associate Editor, Urgent Care : RAP Podcast

Supervising Physician, Legacy-GOHealth Urgent Care

Emercency Medicine, Peacehealth, Columbia Region
[email protected]

Lee A. Resnick, MD, FAAFP
Chief Medical and Operating Officer, WellStreet Urgent Care

Assistant Clinical Professor, Case Western Reserve University, Department of Family Medicine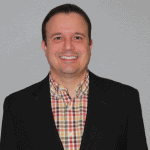 Alan A. Ayers, MBA, MAcc
Senior Editor, Practice Management

Andy Barnett, MD, FAAFP, FACEP
Senior Editor, Original Research

Michael B. Weinstock, MD
Senior Editor, Clinical Content

David J. Mathison, MD, MBA
Editor, Pediatrics

Monte Sandler
Contributing Editor

Alan A. Ayers, MBA, MAcc
CEO, Velocity Urgent Care

Jasmeet Singh Bhogal, MD
Medical Director, VirtuaExpress Urgent Care

President, College of Urgent Care Medicine

Tom Charland
CEO, Merchant Medicine LLC

Jeffrey P. Collins, MD, MA
Chief Medical Officer, MD Now Urgent Care

Part-Time Instructor, Harvard Medical School
Tracey Quail Davidoff, MD
Rochester Regional Health/Immediate Care

Senior Clinical Instructor, Dept. of Emergency Medicine, Rochester General Hospital

Thomas E. Gibbons, MD, MBA, FACEP
Attending Physician, Lexington Medical Center Urgent Care

President, Columbia Medical Society

William Gluckman, DO, MBA, FACEP, CPE
CEO, FastER Urgent Care Clinical Assistant Professor of Emergency Medicine, Rutgers New Jersey Medical School

David Gollogly, MBChB, FRNZCUC (New Zealand)
Chair, Royal New Zealand College of Urgent Care

Glenn Harnett, MD
Principal, No Resistance Consulting Group

Trustee, UCA Urgent Care Foundation

Toni Hogencamp, MD
Regional Medical Director, PM Pediatrics

Founding Member, Society for Pediatric Urgent Care

David J. Mathison, MD, MBA, FAAP
Regional Medical Director, PM Pediatrics

Assistant Professor of Pediatrics and Emergency Medicine, George Washington University School of Medicine

Sean M. McNeeley, MD
Network Medical Director, University Hospitals Urgent Care

Clinical Instructor, Case Western Reserve Univ. School of Medicine

President, Urgent Care Assn.

Christian Molstrom, MD
Medical Director, Legacy-GoHealth Urgent Care

Shailendra K. Saxena, MD, PhD
Professor, Creighton University Medical School

Elisabeth L. Scheufele, MD, MS, FAAP
Physician, Massachusetts General Hospital, Chelsea Urgent Care

Physician Informaticist

Laurel Stoimenoff, PT, CHC
CEO, Urgent Care Association

Joseph Toscano, MD
Chief, Emergency Medicine
Medical Director, Occupational Medicine
San Ramon Regional Medical Center

Board Member, Board of Certification in Urgent Care Medicine

Ben Trotter, DO
Medical Director of Emergency Services

Adena Regional Medical Center

Janet Williams, MD, FACEP
Medical Director, Rochester Regional Health Immediate Care

Clinical Faculty, Rochester Institute of Technology

Shaun Ginter, MBA, FACHE
President

Richard Park, MD, BS
Immediate Past President

Joseph Chow, MD
President-Elect

Armando Samaniego, MD, MBA
Secretary

Mike Dalton, MBA, CPA
Treasurer

Payman Arabzadeh, MD
Director

Tom Allen Charland
Director


Max Lebow, MD, MPH
Director

Damaris Medina, Esq.
Director

Thomas Tryon, MD, FCUCM
Director


Jasmeet Singh Bhogal, MD, MBA
Ex-Officio

Mission Statement
JUCM The Journal of Urgent Care Medicine (ISSN 19380011) supports the evolution of urgent care medicine by creating content that addresses both the clinical practice of urgent care medicine and the practice management challenges of keeping pace with an ever-changing healthcare marketplace. As the Official Publication of the Urgent Care Association and the College of Urgent Care Medicine, JUCM seeks to provide a forum for the exchange of ideas regarding the clinical and business best practices for running an urgent care center. 
Affiliations
JUCM is published by agreement between Braveheart Group, LLC and the Urgent Care Association (www.ucaoa.org) and the College of Urgent Care Medicine (www.uccop.org). JUCM serves as the official publication of both organizations
Copyright and Licensing
© Copyright 2020 by Braveheart Group, LLC. No part of this publication may be reproduced or transmitted in any form or by any means, electronic or mechanical, including photocopy, recording, or any information storage and retrieval system, without written permission from the Publisher. For information on reprints or commercial licensing of content, please contact the Publisher.  Neither the editorial staff, the Editor-In-Chief, or the Publisher, Stuart Williams, are responsible for any expression of opinion or statement of fact, all of which are published solely on reliability and integrity of the author (or authors) whose name is attached to the published article.
Corrections, Errata, and Retractions Policies
Corrections (also cited as corrigenda) are changes requested by authors to their articles at any point after acceptance. Requests for these changes should be sent directly to the Editor in Chief who will evaluate the impact of the change and what consequent action should be taken.  Should the correction request be received prior to posting online or printing and be deemed appropriate, the correction(s) will be made at that time to the article.  If corrections are requested after online and print publication, they will be made to the online version of the article with a mention at the end of the article.  Corrections to the print article will be included in a notice labeled "Author Corrections" in the next issue subsequent to the correction being accepted by the Editor in Chief.  If the Editor in Chief thinks that the requested corrections do not clarify, enhance, or otherwise improve the article, that decision will be communicated to the author(s) and no indication of the request or its contents will be included in either the print or online version of the Journal.
Errata are the identification and correction of errors in an article made by the publisher at any stage in the editorial process. Most of these are highlighted to the author when found during the copy editing and/or proofing stages of publication.  Ideally the author identifies and corrects these errors before final publication so that an accurate article is published online and in print.  If publisher errors are found by the author post-publication they should be sent to the Editor in Chief who will ensure that a notice of Errata be immediately posted online and included in the very next print issue following receipt of the author's notification.
Retractions of an accepted article which has been published in both the online and print versions of the Journal are made based on requests by the author, the publisher, or a third party.  The retraction of an article signifies that the contents should not be considered valid or used as the basis for future research or adopted for clinical practice. Retraction requests are based on a variety of reasons from errors in conclusions to gross misconduct (such as falsification of data) to plagiarism (or self-plagiarism).   Upon identification of the need for a retraction, the article is immediately removed from the online version of the journal and a notice is included in the very next issue of the print journal following the determination. If a third party identified the need for a retraction the Editor in Chief may decide to acknowledge that person's contribution to
maintaining a high standard of accuracy in the Journal.
Ethics Policy
Publication of the Journal adheres to the best practices and procedures in medical journal publishing as set forth by the major ethical standards organizations in the industry. It undertakes a rigorous peer review process, has strict advertising guidelines, and supports the future preservation and access of its contents.
Of special concern is patient privacy. Throughout the Journal's content no patient's name is ever included. If the need arises to identify a patient for some reason, a pseudonym replaces the patient's real name. It is stated in the article that the name is a pseudonym. If an image reflecting an actual patient is published only the relevant body part (such as in an x-ray or electrocardiogram) is shown. Should it be necessary to show a patient's face in any image the patient is not identified by name and the author must provide documentation that the patient gave permission for the image to be published.
As a member of the American Society of Health Care Publications, the Editor in Chief, Associate Editor, and editorial staff of JUCM adhere to its statement of ethical standards, as stated on the ASHCP website as follows:
"Accept as their primary motivation and responsibility the selection of editorial content based upon the needs and interests of their readers.
Control all editorial content of the publications.
Avoid all conflicts of interest as well as any potential perceptions of such conflicts.
Maintain honesty, integrity, accuracy, thoroughness and fairness in the writing and presentation (including headlines, decks and graphics) of articles and all associated elements.
Show distinction between articles, editorials, columns and any opinion or advocacy content.
Provide attribution of sources, quotes and published technical information published word-for-word in editorial material. Plagiarism, in any part, is unacceptable.
Maintain a clear distinction between editorial and advertising content in their publications. Editors have an obligation to their readers to identify what content has been purchased and/or sponsored versus what is independent editorial material.
All paid/purchased content (e.g., advertorial articles and sections in print, or online pages) that might be confused with independent editorial material should be labeled as advertising.
Maintain an appropriate professional distance from the direct preparation of special advertising sections, supplements or other advertising-directed content."
Archiving Policy
JUCM is dedicated to supporting perpetual access to the Journal's contents to the extent that innovations in information technology allow. The Journal's archive of all past issues can be accessed by subscribers on the Journal's website, https://www.jucm.com/jucm-issues/  Subscriptions are complimentary to all health care professionals working in urgent care settings.  Readers of the Journal have the option of entering a specific term in the SEARCH box on the Journal's homepage in order to go directly to a specific subject of interest in specific articles.  This allows readers to search the entire archive without being subscribers. JUCM allows authors to deposit the official published version of their articles in an institutional repository or on their own websites immediately upon publication of the article online.
Advertising Policy
Advertising submitted to the Journal of Urgent Care Medicine is reviewed by the Publisher prior to publication. JUCM has the right to reject any advertisement for any reason. Advertising should clearly identify the advertiser and the product or service being offered.
Advertising should be clearly distinct from editorial content. Advertisements must not be deceptive or misleading or make false claims. Any advertisements that include indecent copy or contain negative content of a personal, racial, ethnic, medical, sexual orientation, or religious character will not be accepted. Advertising of any product or service deemed detrimental to the public health will be rejected upon receipt.
Products and services and their indicated uses must conform to the principles of acceptable medical practice. Alcoholic beverages and tobacco or cigarette-related products of any kind are not eligible for advertising in the JUCM.  Acceptance of advertising should not be considered an endorsement or recommendation of any kind of the products or services being advertised. In addition, acceptance does not imply that JUCM has conducted an independent scientific review to validate any product's safety, efficacy, or other claims.
Questions about any of the policies mentioned above should be directed to the JUCM publication office to the attention of Stuart Williams via email at: [email protected]
Revenue Sources/Financial Support
JUCM is supported by, and/or derives revenue from, print and digital advertising, subscription fees, and an annual grant from the Urgent Care Association (UCA; www.ucaoa.org).
Ownership
JUCM: Journal of Urgent Care Medicine is owned and published by Braveheart Group, LLC, 185 State Route 17, Suite 4, Mahwah, NJ 07430.  Braveheart Group is currently owned by Experity Health, an Illinois-based Urgent Care solutions company, but operates fully independently, both editorially and financially.