Mission Statement
JUCM The Journal of Urgent Care Medicine (ISSN 19380011) supports the evolution of urgent care medicine by creating content that addresses both the clinical practice of urgent care medicine and the practice management challenges of keeping pace with an ever-changing healthcare marketplace. As the Official Publication of the Urgent Care Association and the College of Urgent Care Medicine, JUCM seeks to provide a forum for the exchange of ideas regarding the clinical and business best practices for running an urgent care center.
Journal Ethics
JUCM® expects the highest ethical standards from its authors, reviewers, and editors when conducting research, submitting papers, and throughout the peer-review process. JUCM® has applied to be a member of the Committee on Publishing Ethics (COPE) and follows its recommendations on publication ethics and standards. For additional information on COPE, please visit http://publicationethics.org/.
Copyright and Licensing
© Copyright 2019 by Braveheart Group, LLC. No part of this publication may be reproduced or transmitted in any form or by any means, electronic or mechanical, including photocopy, recording, or any information storage and retrieval system, without written permission from the Publisher. For information on reprints or commercial licensing of content, please contact the Publisher.
Ownership
JUCM: Journal of Urgent Care Medicine is owned and published by Braveheart Group, LLC, 185 State Route 17, Suite 4, Mahwah, NJ 07430
Affiliations
JUCM is published by agreement between Braveheart Group, LLC and the Urgent Care Association (www.ucaoa.org) and the College of Urgent Care Medicine (www.uccop.org). JUCM serves as the official publication of both organizations

Lee A. Resnick, MD, FAAFP
Chief Medical and Operating Officer, WellStreet Urgent Care

Assistant Clinical Professor, Case Western Reserve University, Department of Family Medicine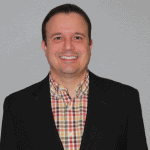 Alan A. Ayers, MBA, MAcc
Associate Editor, Practice Management

Michael B. Weinstock, MD
Associate Editor, Clinical Content

Joshua Russell, MD, MSc, FAAEM, FACEP
Contributing Editor

David Stern, MD, CPC
Contributing Editor

Alan A. Ayers, MBA, MAcc
CEO, Velocity Urgent Care

Jasmeet Singh Bhogal, MD
Medical Director, VirtuaExpress Urgent Care

President, College of Urgent Care Medicine

Tom Charland
CEO, Merchant Medicine LLC

Jeffrey P. Collins, MD, MA
Chief Medical Officer, MD Now Urgent Care

Part-Time Instructor, Harvard Medical School
Tracey Quail Davidoff, MD
Rochester Regional Health/Immediate Care

Senior Clinical Instructor, Dept. of Emergency Medicine, Rochester General Hospital

Thomas E. Gibbons, MD, MBA, FACEP
Attending Physician, Lexington Medical Center Urgent Care

President, Columbia Medical Society
William Gluckman, DO, MBA, FACEP, CPE
CEO, FastER Urgent Care Clinical Assistant Professor of Emergency Medicine, Rutgers New Jersey Medical School

David Gollogly, MBChB, FCUCP (New Zealand)
Chair, Royal New Zealand College of Urgent Care

Glenn Harnett, MD
Principal, No Resistance Consulting Group

Trustee, UCA Urgent Care Foundation

Toni Hogencamp, MD
Regional Medical Director, PM Pediatrics

Founding Member, Society for Pediatric Urgent Care

Sean M. McNeeley, MD
Network Medical Director, University Hospitals Urgent Care

Clinical Instructor, Case Western Reserve Univ. School of Medicine

President, Urgent Care Assn.

Shailendra K. Saxena, MD, PhD
Professor, Creighton University Medical School

Elisabeth L. Scheufele, MD, MS, FAAP
Physician, Massachusetts General Hospital, Chelsea Urgent Care

Physician Informaticist

Laurel Stoimenoff, PT, CHC
CEO, Urgent Care Association

Joseph Toscano, MD
Chief, Emergency Medicine
Medical Director, Occupational Medicine
San Romon Regional Medical Center

Board Member, Board of Certification in Urgent Care Medicine

Janet Williams, MD, FACEP
Medical Director, Rochester Regional Health Immediate Care

Clinical Faculty, Rochester Institute of Technology

Kenneth V. Iserson, MD, MBA, FACEP, FAAEM
The University of Arizona

Peter Rosen, MD
Harvard Medical School

Martin A. Samuels, MD, DSc (Hon), FAAN, MACP
Harvard Medical School

Kurt C. Stange, MD, PhD
Case Western Reserve University

Robin M. Weinick, PhD
RTI International

Sean McNeeley, MD
President

Pamela Sullivan, MD, MBA, FACP, PT
Immediate Past President

Richard Park, MD, BS
President-Elect

Shaun Ginter, MBA, FACHE
Treasurer

Lou Ellen Horwitz, MA
Secretary

Joe Chow, MD, MBA
Director

Mike Dalton, MBA, CPA
Director

Max Lebow, MD, MPH
Director

Damaris Medina, Esq.
Director

Armando Samaniego, MD, MBA
Director


Laurel Stoimenoff, PT, CHC
CEO