In each issue, JUCM will challenge your diagnostic acumen with a glimpse of x-rays, electrocardiograms, and photographs of dermatologic conditions that real urgent care patients have presented with.
If you would like to submit a case for consideration, please email the relevant materials and presenting information to [email protected]
The patient is a 15-year-old boy who complains of pain over the right hip after falling while playing soccer.
He is able to bear weight on his right leg, though his pain is evident.
View the image taken (Figure 1) and consider what your diagnosis and next steps would be.
Resolution of the case is described on the next page.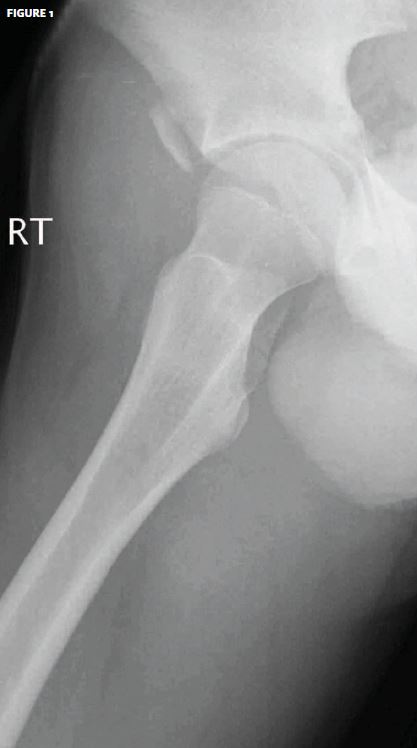 Clinical Challenge: November, 2010