Published on
The patient is a 15-year-old boy who presented two days after experiencing a blow to both ankles and the right knee. He could bear weight minimally, with tenderness over the lateral and medial malleolus, as well as over the knee. There was marked swelling
View the x-rays taken (Figure 1) and consider what your diagnosis and next steps would be.
Resolution of the case is described on the next page.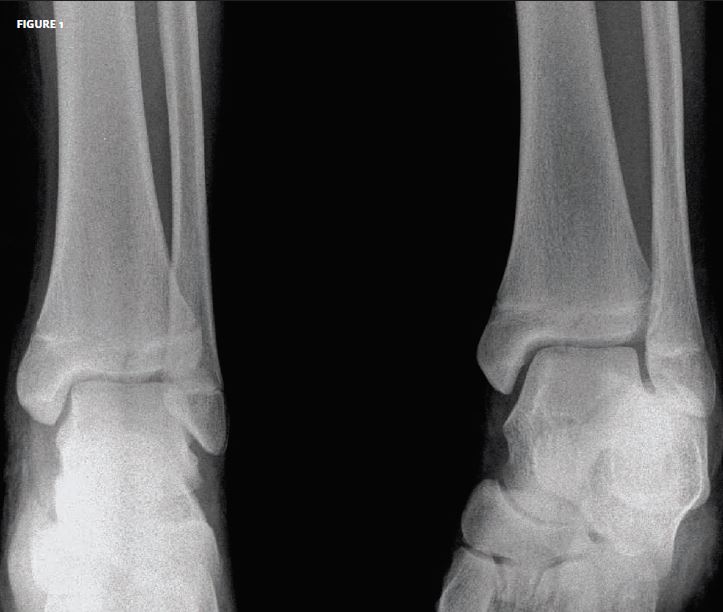 Clinical Challenge: March, 2008