Published on
Click Here to download the article PDF
A 59-year-old woman presents with a painful skin lesion near her fingernail which has developed over the past week. She reports a history of advanced non-small cell lung cancer, for which she was recently started on erlotinib.
On examination you observe a glistening, hemorrhagic papule at the lateral nail fold with surrounding erythema and edema. The patient denies trauma or exposure to skin irritants.
View the image taken and consider what your diagnosis and next steps would be. Resolution of the case is described on the next page.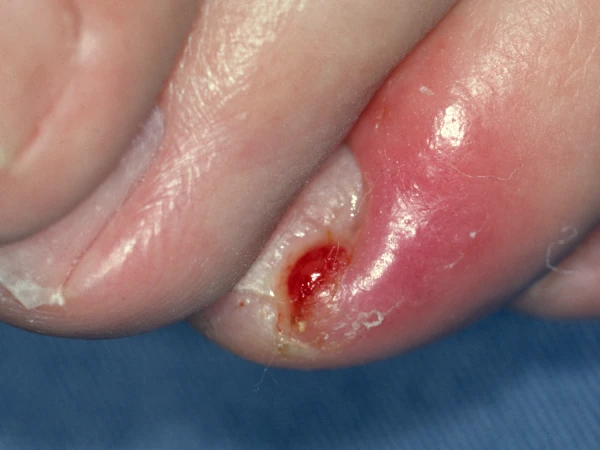 A 59-Year-Old with a Painful Finger Skin Lesion