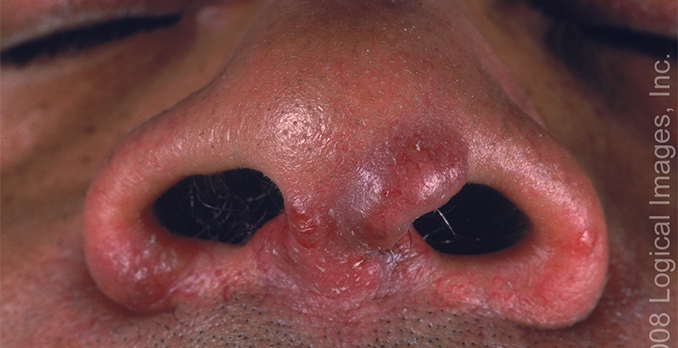 A 44-year-old black male presents to the urgent care center complaining of worsening shortness of breath.
On examination, the patient exhibits a dry cough, but his lung sounds are essentially normal. The patient\'s temperature is 100.3°F, and his vital signs are within normal limits. The only remarkable finding is papules seen at the rim of his nose.
View the photo taken and consider what your diagnosis and next steps would be.
44-year-old male suffering shortness of breath