Published on
Urgent message: As many primary care providers expand their hours and offer walk-in service, the lines between urgent care and primary care become blurred. To remain competitive, urgent care operators will need to more clearly define their value to patient and payers, increase the acuity of services offered to reduce duplication, and become more innovative in their service delivery and partnerships.
ALAN A. AYERS, MBA, MAcc
Introduction
For years, many primary care physicians (PCPs) have looked at urgent care with skepticism. While they realize that urgent care can be a tremendous source of primary care referrals and that urgent care can assure access for their patents during weekends, evenings, and holidays when the PCP office is closed, the looming fear (whether rational or not) has been that primary care patients who try urgent care would not return to their PCP. Moreover, in academic realms, there is concern about the "episodic nature" of urgent care leading to chronic health problems being unmanaged.
Within primary care, we have seen the consolidation of independent physicians into large practices (including those controlled by health systems and multispecialty groups). When combined with the primary care medical home model (PCMH), in which the PCP becomes the patient's provider of first choice, and gatekeeper HMOs which often require the PCP's pre-authorization and referral to use other providers (including urgent care), we have seen patients become more dependent upon their primary care physicians.
Larger PCP groups with a captive base of patients have enabled PCPs to extend their hours and offer walk-in service. The issue for urgent care is that PCPs who once depended on urgent care for after-hours access now compete against urgent care during those hours. PCPs' offices tend to have lower costs than an urgent care center because they're located in medical office buildings vs prime retail, scheduled appointments are more predictable than the ebb-and-flow of a walk-in model, and PCPs incur significantly lower marketing costs than urgent care. Because PCP office visits typically cost less than a visit to urgent care—and more patients are financially responsible for their own urgent care visits due to rising deductibles—the risk for urgent care is that walk-in primary care will offer a more convenient, cheaper alternative to urgent care, thus threatening urgent care volumes in the future.
In this discussion, panelists Laurel Stoimenoff and Steve Sellars discuss the differences between walk-in primary care and urgent care, the ways urgent care continues to evolve and differentiate itself, as well as the payer and patient implications.
At the end of the day, urgent care must rise in the acuity of services it offers, focusing on the true episodic incidents that are beyond the capabilities of the primary care practice. This requires that urgent care prove its value proposition to health insurers, to be appropriately reimbursed for the level of services delivered in the urgent care.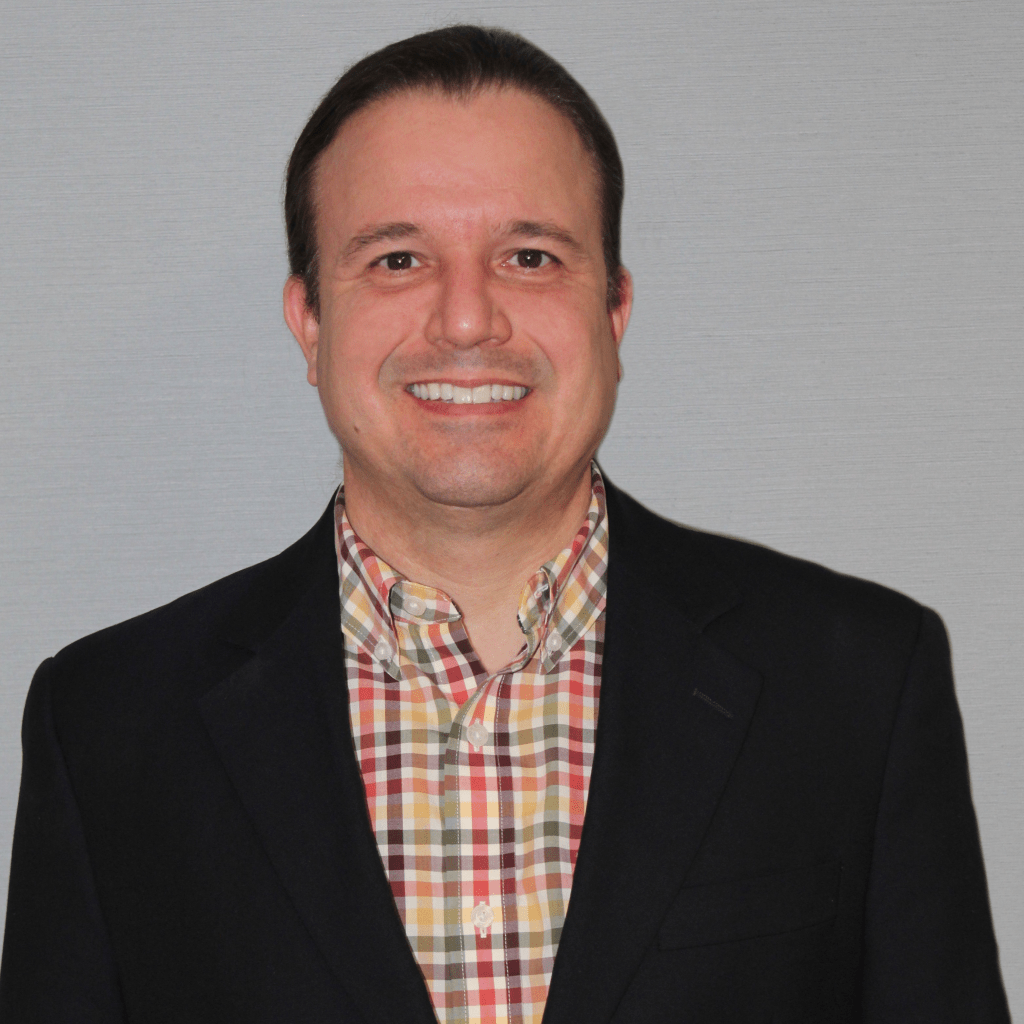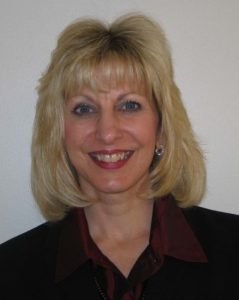 Ayers: What do you see as the difference between walk-in primary care and urgent care?
Sellars: Primary care is classified as a broad spectrum of preventative and curative care that seeks to manage patients' health over an extended period of time. Primary care physicians have often been described as the "gatekeepers" of medicine serving as a conduit through which a patient can access a wide variety of medical services. In a population health model, it's believed the increased continuity and integration of care that results will lead to a higher level of wellness and better outcomes in cases where disease management is the focus of care.
Stoimenoff: The walk-in primary care center is a convenient way to care for members of a primary care practice, where they are responsible for managing chronic illnesses and also ensuring that all the wellness services and screens are being addressed. While there may be some overlap in the types of care being provided for walk-in patients, the patient-centered medical home model must still cast a wider net in every encounter, which may naturally result in more referrals outside of its four walls and fewer efficiencies (imaging, lab, etc.).
Sellars: Urgent care centers are generally looked upon as medical clinics with expanded hours outfitted with the equipment necessary to diagnose and treat non‒life- and limb-threatening illnesses and injuries that are episodic in nature. Urgent care centers have onsite radiology and laboratory services and operate in a location distinct from a freestanding or hospital-based emergency department. Care is rendered under the medical direction of a physician or advanced practice clinician on an unscheduled, walk-in basis. Hours of operation include evenings, weekends, and holidays. Urgent care centers have grown in popularity due to their retail approach focusing on meeting non-emergency, on-demand needs of patients. In the absence of primary care walk-in clinics and other relatively new retail medicine options, many patients had no choice but to make an appointment with a PCP. Even with a growing number of primary care clinics that offer walk-in service, in many cases it can take up to 3 weeks to get in to see a provider, depending on the market. Too often, those patients end up in the emergency department.  
Stoimenoff: I don't believe anyone is better prepared to provide "acute primary care" services to patients than the urgent care center. Care of episodic illnesses and injuries is their focus and their model is built for it, including the services they can provide onsite, such as radiography, and the efficiencies in throughput and care. The same-day, one-stop management of non‒life- or limb-threatening illnesses is important and essential to healthy communities 
Ayers: As more primary physicians combine into large groups and extend services to include walk-in hours, x-ray, and procedures, how does urgent care continue to differentiate itself from these competing options?
Sellars: The fact is the urgent care industry has moved into a hyper-competitive phase. With more primary care physicians/groups/health systems offering walk-in care, extended hours, same-day appointments, and a more comprehensive scope of services, urgent care operators are going to have to work even harder to get new patients and ward off leakage of those they already have. We respond to that by continuing to do what urgent care does best, and when possible, find ways do it even better. Convenience and access have always been key differentiators in the urgent care industry, but there are other advantages our on-demand model of care offers that many overlook. For instance, unlike many stand-alone primary care clinics and groups, urgent care centers are usually "one-stop" shops.
Everything that's needed to treat a non-emergency condition without an appointment is available under one roof. That's good news because studies suggest that consumers are willing to drive further for a one-stop shop (with x-rays, labs, prescriptions on-site). Studies also tell us that consumers prefer convenience over credentials and provider continuity, cutting edge technology, fast door-to-door times, and a hassle-free experience that includes upfront pricing for patients with high-deductible insurance plans.
At the end of the day, urgent care centers must continue to emphasize competitive advantages like these without forgetting what made urgent care the fastest growing segment of healthcare. That means beginning with convenient, highly-visible locations, extended hours that match market needs, and a broad scope of services that may include occupational medicine or prescription dispensing. Throw in good word-of-mouth (patient loyalty) along with a healthy dose of marketing and the odds of success go even higher. 
Stoimenoff: With more on-demand healthcare options for patients, the focus on customer care and an excellent service are more important than ever. Millennials and other consumers mandate convenience. This means using technology and creating an exceptional patient experience, including follow-up on their outcomes. To succeed, urgent care centers must be one step ahead when it comes to exceeding expectations. One great opportunity for our industry is telemedicine. Only 8% of respondents in UCA's most recent Benchmarking Report indicated that they add integrated telemedicine into their urgent care centers, yet a 2017 consumer survey conducted by American Well found that 50 million consumers would switch providers to one that provided telehealth as an option. This is an opportunity that fits nicely into the urgent care center's wheelhouse.
Sellars: Like Premier Health, an increasing number of urgent care centers and retail clinics are choosing to participate in joint ventures (JV) with health systems and other institutions offering primary care. One can argue the pros and cons, but a JV model can further differentiate the more traditional, stand-alone approach to urgent care. For starters, it makes primary care follow-ups more convenient. In some cases, we've co-located primary care clinics and UCCs to streamline the cross-referral process. Primary care practice managers find JVs attractive because they can accelerate time required for newer PCPs to build their panels. Added convenience, greater patient satisfaction, improved brand recognition resulting from cross promotion, and blended marketing can combine to be powerful distinguishers for JV urgent care operators. 
Ayers: Do you see this convergence of on-demand primary care and urgent care as a threat or opportunity for urgent care providers?
Sellars: Both, depending on how adaptive an urgent care operator chooses to be in a changing, hypercompetitive urgent care environment. Having said that, there's no doubt primary care clinics that are able to charge lower copays than urgent care centers pose a very real threat. In a world where increased out-of-pocket costs and high-deductible insurance plans are the new reality, cost is going to become an even more important piece of the competitive puzzle. Urgent care is a retail model and in order to compete with any other on-demand option, it must be an affordable, as well as convenient, option.
Stoimenoff: On-demand primary care is just one competitive model emerging, and what may appear to be a threat on the surface can also be an opportunity. I would encourage urgent care operators to engage in conversations with both PCPs, local hospitals, and EDs about collaborative opportunities. Urgent care centers can support ED diversion strategies and community education efforts while also providing services when the PCP is not available.
Sellars: While not immune, I feel JV urgent care models like those Premier Health specializes in are at less risk because of the patient base and/or volume resulting from the referral networks we create with our health system partners. I believe, in the patient's mind, the value created by these streamlined networks of care help offset the cost factor. This does not eliminate the need to be mindful of our competitors' pricing strategies and to work with others in the industry to counter it by educating payers and, where possible, influencing legislation. 
Ayers: How would you recommend that urgent care providers respond when losing patients to these competing options? 
Stoimenoff: Urgent care operators need to adapt to the changes in the marketplace. Respond proactively vs reactively. Collaborate with other practices and groups to extend the reach. Develop attractive cash payment programs for those whose are uninsured or have high-deductible plans. Go above and beyond with customer care. Create patient loyalty programs and monitor patient feedback closely. And please, stay involved with UCA as we continue to advocate for new payment opportunities and ensure a favorable regulatory and policy environment so urgent care centers can prosper as they provide this important service to their communities.
Sellars: There is no one-size-fits-all solution. Urgent care grew out of an entrepreneurial movement to meet the consumer's need for on-demand, non-emergency medical care. I believe urgent care operators must continue doing the same things, while evolving to meet the needs of a changing on-demand marketplace. Many urgent care operators are meeting that challenge by expanding their scope of services. Instead of worrying about primary care clinics that have begun to offer walk-in visits, they've started doing primary care. Others are adding allergy testing, travel medicine, medication dispensing, and telemedicine. The difference is they're offering these new services with the same retail approach that made them successful as a stand-alone urgent care. I would also recommend considering the possibility of joint ventures or any other strategies that can lead to an increase in referrals. As for joint ventures, they can be a complex model, but after doing it for nearly two decades at Premier Health, I can tell you when done right, it works for all involved.
 
Ayers: Any other comments?
Sellars: As primary care practices expand hours, add services, and deploy other provider-intensive tactics to be more competitive in the on-demand healthcare space, I believe UCCs can expect to see growing staffing challenges. We're all aware of the shortage of physicians and the uphill battle of attracting doctors to urgent care when they're being offered tuition reimbursement, sign-on bonuses, and J1 visa sponsorship from health systems. The urgent care industry is going to have to get creative in order to maintain the provider levels necessary to compete. One trend that's already begun to take hold, and I believe will continue, is the increased utilization of advanced practice clinicians. While no substitute for the physician, physician assistants and nurse practitioners have proven their worth in the urgent care setting. They are an effective and economical response to the need for clinicians that can take the lead in both administrative and patient care. Whether you agree or disagree, if you're going to remain a competitive urgent care operator, odds are good that it's something you're going to consider at some point.
Stoimenoff: Successful urgent care operators are thinking beyond access as their value proposition. We know that urgent care centers are complex business units. It is so easy to be in the business that it seems as though there is no time to raise your head up to think strategically. UCA is committed to supporting strategic thinking and the success of on-demand medical care. We are confident that together we will ensure that urgent care centers remain poised to excel.
Walk-In Primary Care: What Does It Mean for Urgent Care?