Urgent care started as something akin to the California Gold Rush; if a physician had the resources, the inclination, and the chutzpah to do so, they could stake a claim in the great wilderness of this new way of practicing medicine. The more reticent (some would have said prudent at the time) stayed in their lanes to continue practicing traditional family medicine, or pediatrics, or take shifts in the emergency room. Competition was scarce.
That didn't last long, of course—to the extent that urgent care operators are not just competing with each other these days, but also taking on charges from health system-based newcomers and alternative settings. Retail, for example, has been getting a lot of press and has seen several major mergers in the past year (as urgent care has). But how is it all shaking out, really?
According to data revealed in a new white paper from FAIR Health, urgent care is not only holding its own but still growing at a faster rate than either retail or the ED setting.
For highlights, see the graphs below.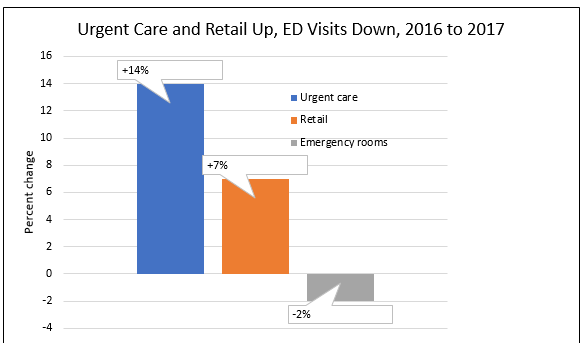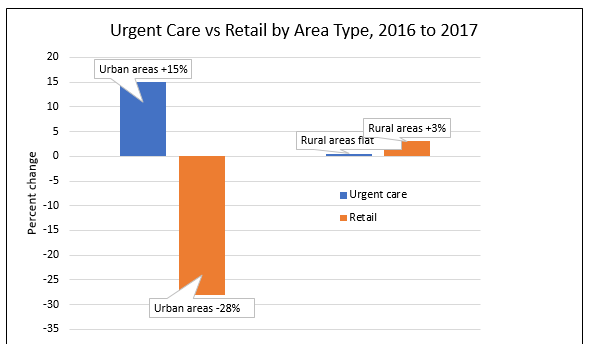 Adapted from: FH Healthcare Indicators and FH Medical Price Index 2019. An Annual View of Place of Service Trends and Medical Pricing. FAIR Health, Inc. New York, NY; 2019.
New Data Show Urgent Care Outpacing Retail and ED Traffic