Last month, in our March 2016 issue, we reported data for 2014 on the top 20 medications prescribed in U.S. urgent care centers. This month, we bring you percentages for the next 20 most-prescribed medications (items 21–40).
The data were obtained as part of the 2014 Urgent Care Chart Survey of 150 million annual visits by patients to more than 800 different urgent care clinics. The survey was conducted by the Journal of Urgent Care Medicine. The survey's methodology and data abstraction forms were initially designed in 2008 by researcher Robin M.
Weinick, PhD, then an assistant professor at Harvard Medical School and a senior scientist at the Institute for Health Policy at Massachusetts General Hospital, and now associate director of RAND Health.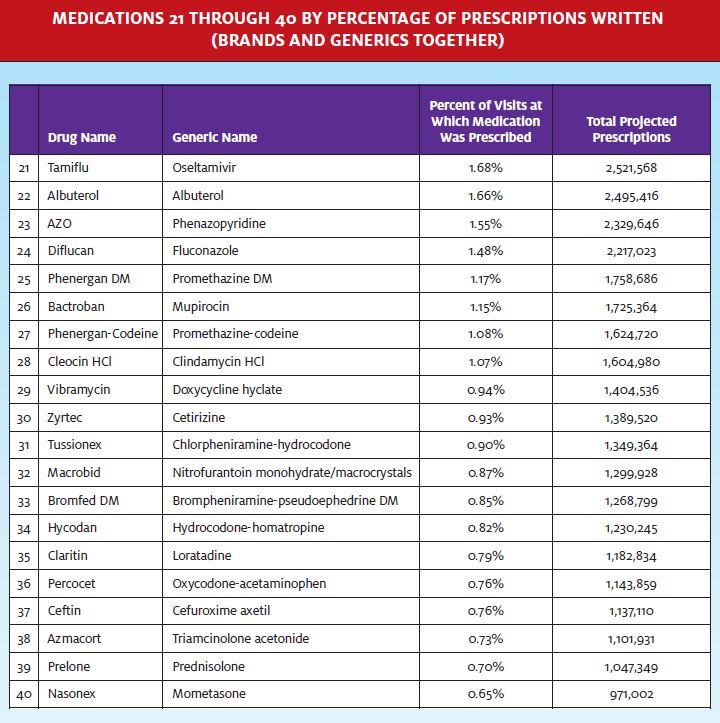 Medications 21 Through 40 by Percentage of Prescriptions Written (Brands and Generics Together)