There's little evidence that emerging payment models (eg, concierge medicine, cash-only practices, and accountable care organizations [ACOs]) are gaining any serious traction in urgent care—but that doesn't mean they're not making headway elsewhere. ACOs, in particular, are growing in usage among physicians, according to the Medscape Physician Compensation Report 2017. Usage of cash-only and concierge models is also growing, albeit much more modestly, as the graph below shows.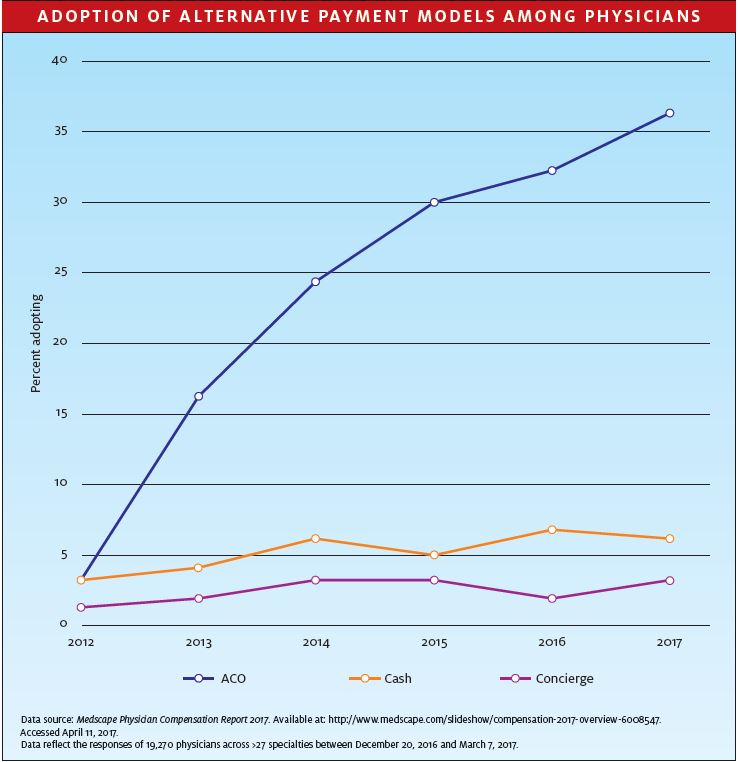 Data source: Medscape Physician Compensation Report 2017. Available at: http://www.medscape.com/slideshow/compensation-2017-overview-6008547. Accessed April 11, 2017.
Data reflect the responses of 19,270 physicians across >27 specialties between December 20, 2016 and March 7, 2017.
Are Alternative Payment Models Catching On?