The combination of convenience and quality is the hallmark of the urgent care industry. As time goes on and patients have an increasing array of options, however, "convenience" may be a relevant term (for example, virtual care is becoming more appealing to consumers and payers).
Urgent care has taken notice and continues to expand its offerings, from the foundational walk-in visits for a sore throat to school physicals, return-to-work clearance, and support for cancer-related problems.
Many patient preferences are quantifiable by age. The most basic being, when is on-demand care most in-demand—and what matters most to those patients? The answers can be invaluable when it comes to scheduling staff and resources. We offer a few key insights below.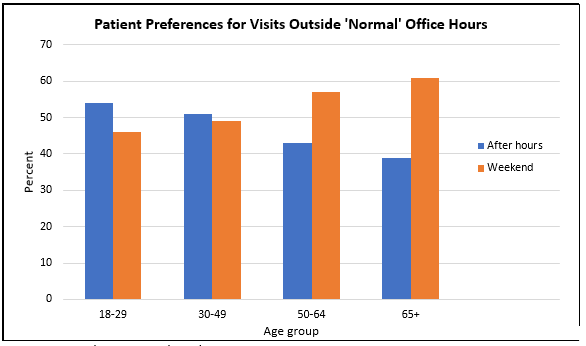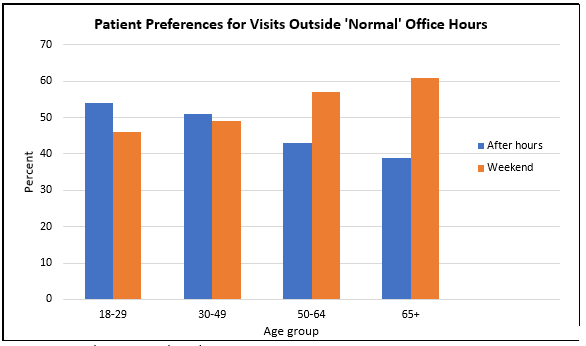 Data source: Advisory Board Market Innovation Center
In addition, each age group is influenced by its own set of decision factors that would be most likely to guide their choice of care site:
Age group
Influences
18–29
·   Online reviews
·   Comparison shoppers
·   Cost
30–49
·   Cost
·   Most open to virtual visits
·   Decision makers for both their own children and aging parents
50–64
·   Personal wellness
·   Multiple chronic conditions
65+
·   Hospital affiliation
·   Loyal to providers they like
·   Prefer providers close to home
When is On-Demand Care Most In-Demand?