In this issue: Who's treating whom?
Physicians are at the forefront of urgent care, both as practitioners and as business owners. They're not the only ones treating patients, however; perhaps more than in any other practice environment, mid-level providers physician assistants and nurse practitioners, in particular are charged with administering care to patients.
It's a good thing physicians have well-trained assistance, too, as respondents to the survey report- ed that their urgent care facilities see 42.3 patients per day, averaged over a seven-day work week of 9.4 hours per day.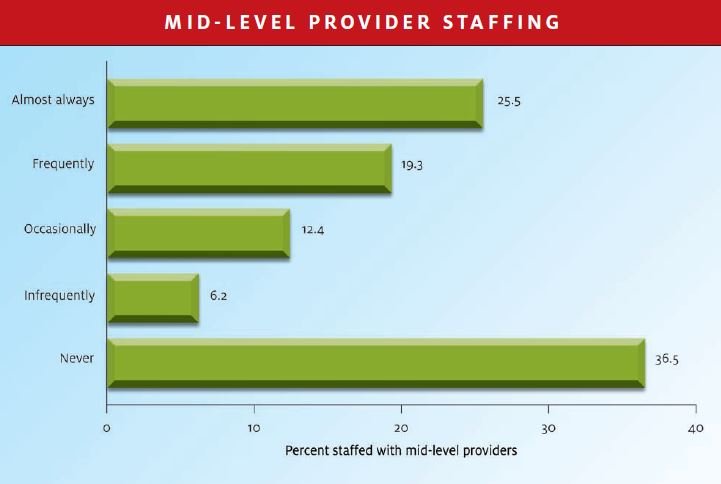 Developing Data: May, 2007