Published on
UCA's Survey Committee has conducted two annual member surveys, to date, designed to establish benchmarks in an industry for which data have been sorely lacking. Each month in Developing Data, we will share one or two tidbits from the second annual survey in an effort to help readers get a sense of what their peers are doing, and what kind of trends are developing as urgent care evolves.
In this issue: If you're planning to purchase an electronic medical record (EMR) system, when do you expect to do so?
At the time of the survey, 23.7% of respondents used only an EMR system for patient charting, while another 28.7% used some combination of methods (dictation only, paper/encounter form only, and paper templates only being the other options).
Come next year and the third benchmarking survey, the data are likely to look considerably different: 70.6% of respondents reported that they are considering purchase of an EMR system, with nearly half expecting to do so within the next 12 months, if not sooner.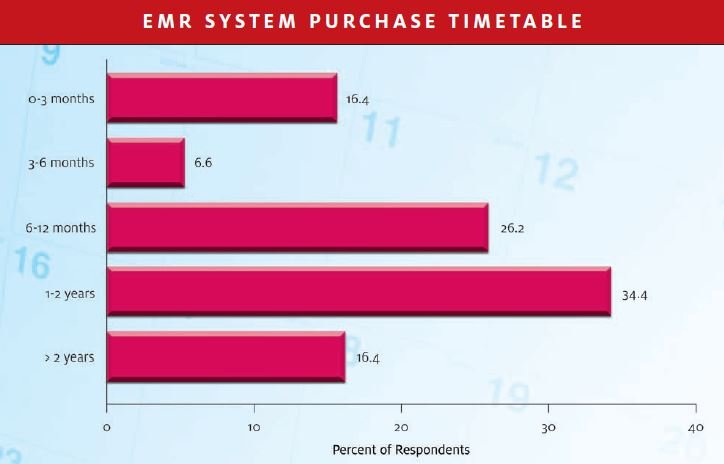 Developing Data: June, 2007